Apprentice, Journeyman, & Master Plumber
Whether you have no experience or 20 years of experience, there's a place for you at Kimbel.
As an apprentice in the plumbing trade, you'll work under a Journeyman or Master Plumber. During this time you'll be learning the trade, getting paid, and building a career.
As a Journeyman or Master Plumber you have the opportunity to lead jobs, crews, projects, and Apprentice Plumbers. Licensed Plumbers at Kimbel Mechanical Systems work primarily in new residential and multi-family construction. Journeymen and Master Plumbers must have knowledge of commonly-used concepts, practices, and procedures within the plumbing field.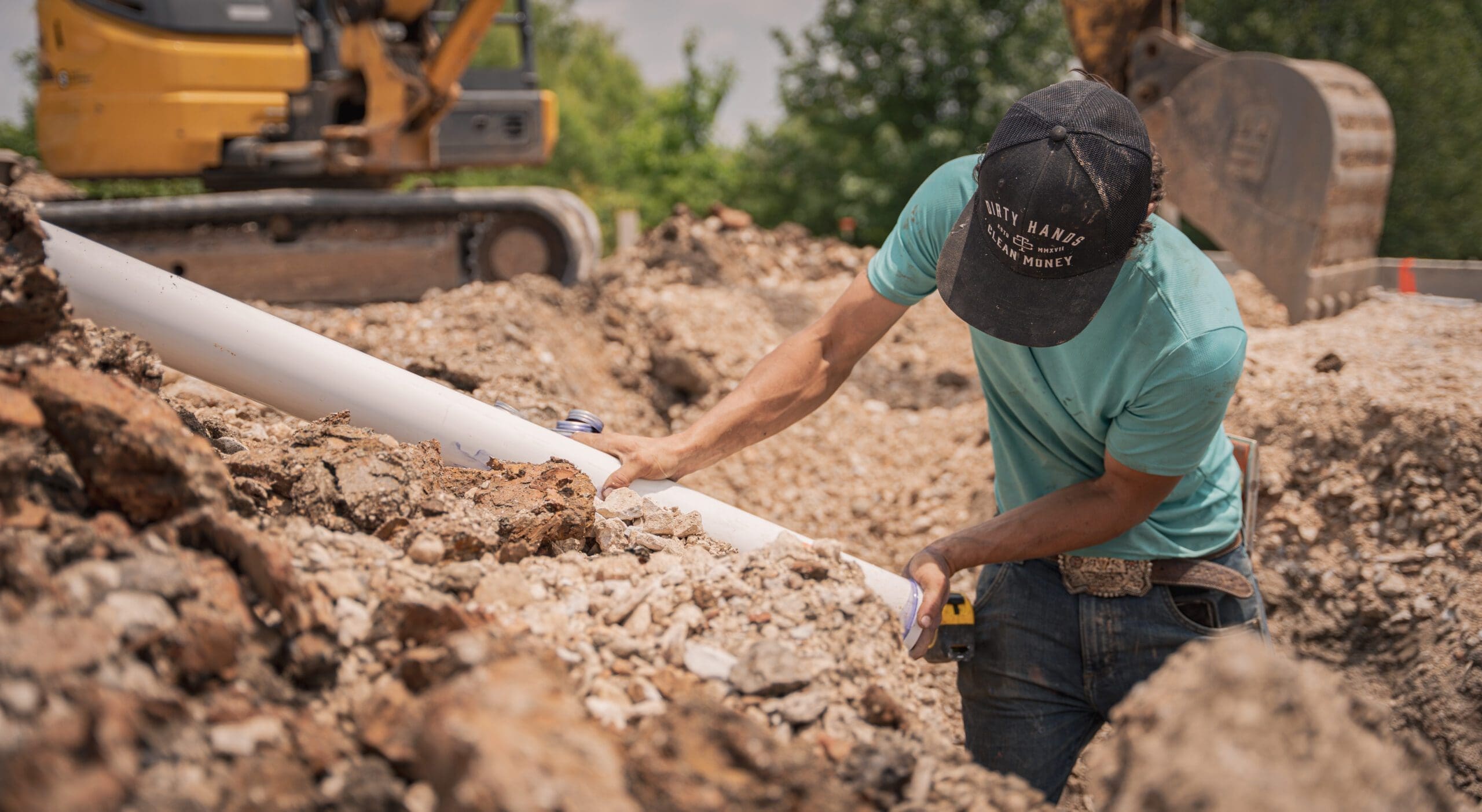 Crews typically start their days at 6:00 AM  and report straight to the job site or to the warehouse depending on whether you work in multi-family or residential. This time is spent going over the plans, prioritizing the tasks for the day, loading trailers, and any other preparation that needs to be done before the day starts.
A typical workday can include several different tasks, including but not limited to: underground work, using a skid steer and excavator, backfilling ditches, rough ins, finishes, setting fixtures like toilets, faucets, P-traps, and water heaters.
Most GC's have set times when work has to be completed, so the end of the work day is signaled either by finishing the day's task or working until you can't and the supervisor on site tells the crews to go home. Typically a work day runs from about 6:30 AM to 5:30 PM, Monday through Friday. As the season gets more demanding, however, some weekend work is possible.
While it is not expected for you to have a full set of tools on your first day plumbing, the following tools are important to acquire as soon as possible. For underground work: torpedo level, pocket-sized level, minimum 30-foot tape measure, claw hammer, pex cutter. For finishes: 7/16 hollow shaft nut driver, 9/16 hollow shaft nut driver, a 4-inch crescent wrench, 2 pairs of channel locks, pair of tubing cutters.
When it comes to tools, a good rule of thumb to follow is, If you have to borrow something once, go buy it yourself. If you are constantly borrowing something, be intentional to buy it as soon as you can. Buying tools with your first few paychecks is encouraging to the supervisors because it shows you are invested.