Apprentice, Residential Journeyman, Journeyman, & Master Electrician
Whether you have no experience or 20 years of experience, there's a place for you at Kimbel.
As an apprentice you'll work under a Journeyman or Master Electrician. During this time you'll be learning the trade, getting paid, and building a career.
As a Journeyman or Master Electrician you have the opportunity to lead jobs, crews, projects, and Apprentice Electrician. Licensed Electricians at Kimbel Mechanical Systems work primarily in new residential and multi-family construction. Journeymen and Master Electricians must have knowledge of commonly-used concepts, practices, and procedures within the electrical field.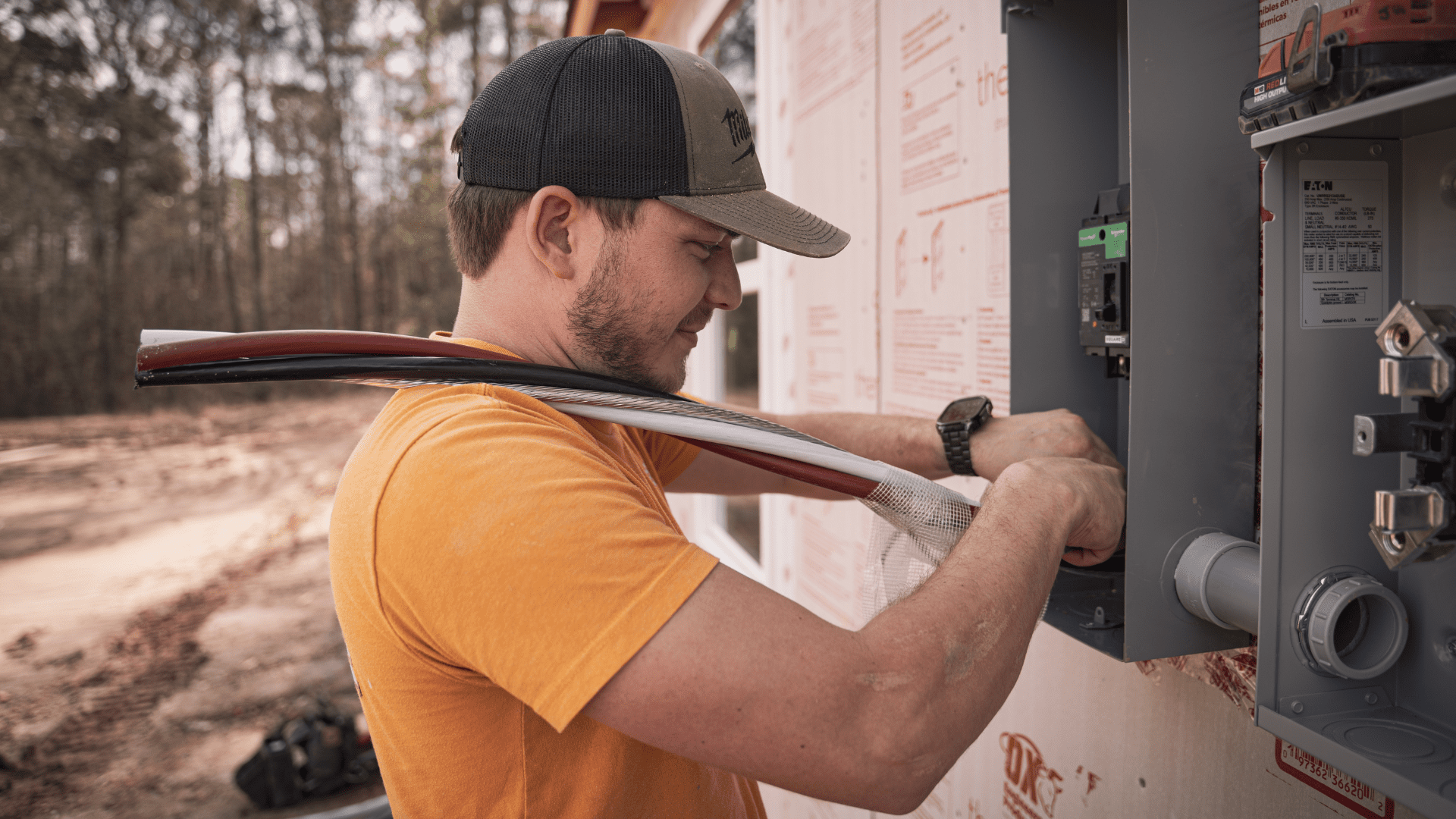 Typical Day in the Electrical Trade
What makes describing a typical day for an electrician at Kimbel so difficult is the same reason that being an electrician at Kimbel is so great – each day is different. Crews typically start their days between 5:30 &  6:00 AM  and report straight to the job site or to the warehouse depending on whether you work in multi-family or residential. This time is spent going over the plans, prioritizing the tasks for the day, loading trailers, and any other preparation that needs to be done before the day starts. The job details can be found in an email that gets sent out to crews prior to the day the work is to be completed. 
At the job site, crews do a quick site survey, then make a plan with those at the site on how to best complete the job. Our electricians understand who has had the specific training needed for certain phases of the job and will divide and conquer the work based on who can do what part. A typical work day can include, but is not limited to: circuiting unfinished houses, working on electrical panels, installing appliances, even running excavators. Once the job is complete, or the work day has come to an end, the crews will all head back to the shop to drop off the company vehicles, clock out, and head home.
While it is not expected for you to have a full set of tools on your first day, the following tools are important to acquire as soon as possible: tool bag, hammer, 35-foot tape measure, #2 Phillips and flat head screwdriver, 16-10 gauge wire strippers, lineman pliers, electrical or utility knife. These tools should be acquired within the first two weeks of joining the team.